Netzer – Avanhandava Julio 2021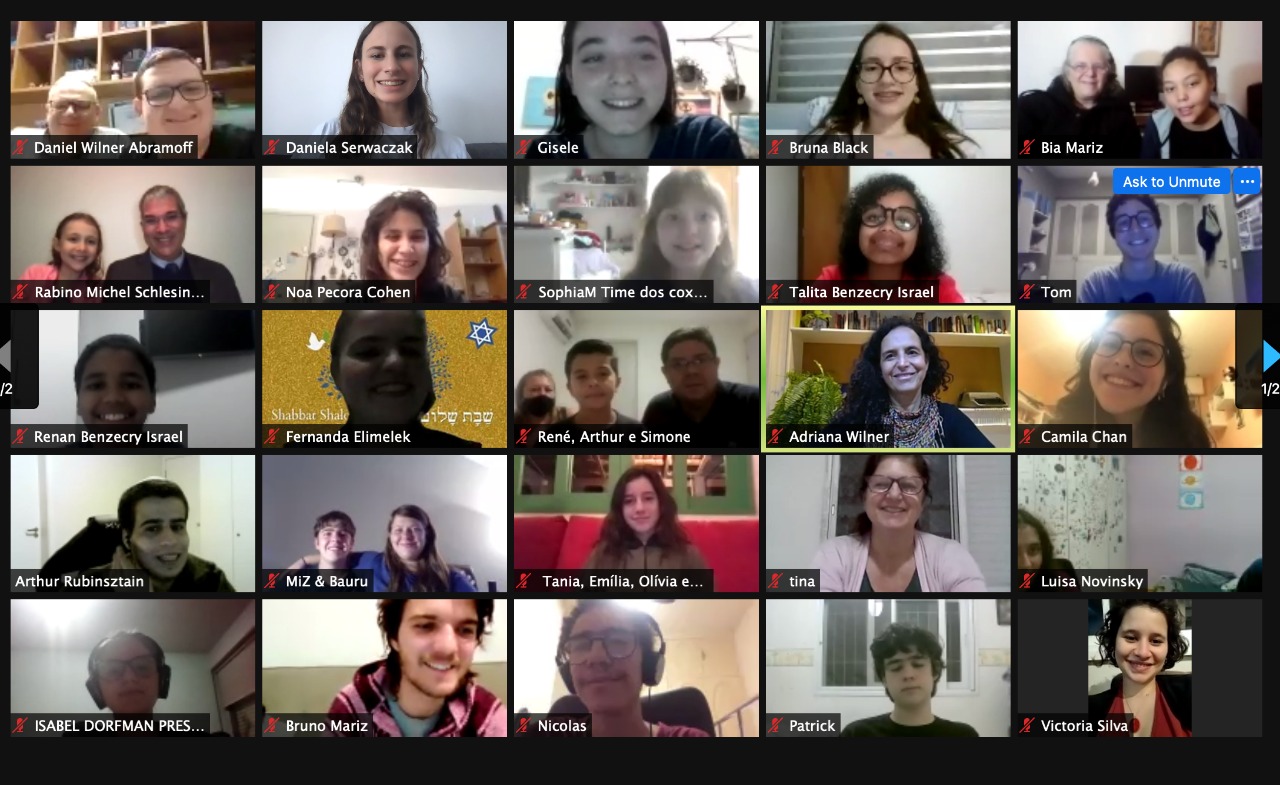 En Avanhandava en julio tendremos algunas actividades especiales. Los nuevos aspirantes a Madrijim darán una peulá para nosotros, los madrijimot, el primer fin de semana del mes. Desde 9 a 11 de julio tendremos nuestro magnífico campamento online, incluyendo un shabat para toda la familia Avanhandava, con nuestro invitado de honor, el Rabino Michel, que compartirá ese momento con nosotros antes de su nuevo ciclo en otro país.  El sábado tendremos una peulá conjunta, el tan esperado fuego de consejo y, el domingo, una peulá por kvutza de cierre del semestre ¡y herradura! Además, los janijimot que participen recibirán un kit campamento con items que se usarán a lo largo de esos tres días. Al final del mes, los madrijimot tendremos algunos días de  preparación para el próximo semestre para pensar en novedades, componer la Hanagá, Vaadat Jinuj y Vaadat Ksharim, buscar nuevas formas de ser tnuá en la pandemia, en un  momento tan incierto y, obvio, divertirnos.
Además, en julio ocurrirán las nuevas elecciones de maskirut del Consejo Juvenil Judío Sionista, y tenemos el honor de tener un candidato de Avanhandava en la disputa por el cargo, David Nusbaum.
Además, en julio habrá la Conferencia Mundial de WAGGGS (World Association of Girl Guides and Girl Scouts), en la que una de nuestras madrijot participará como observadora delegada de la Federação de Bandeirantes do Brasil.
En julio, pretendemos donar las plantas que sobraron del evento Letaken a alguna institución que las necesite o a personas que puedan cuidarlas de modo a cuidar de si mismo también, ya que cultivar plantas es beneficioso para la salud mental.
Y ya que hablamos de salud mental, en julio tendremos de dos a tres semanas de vacaciones en Avanhandava para que podamos renovar nuestras energías para el próximo semestre.
Julio será un mes de cambios, innovaciones, aprendizajes, descanso y, a lo mejor, de revoluciones.
—
Fernanda Elimelek es la mazkirá de Avanhandava y es estudiante de Sistemas de Información en USP.