In response to preserving the memory of an almost century-old community, the project of telling the story of an institution to new generations arose. We immersed ourselves for eight years in the search for information about German-Jewish immigration to Rio Grande do Sul.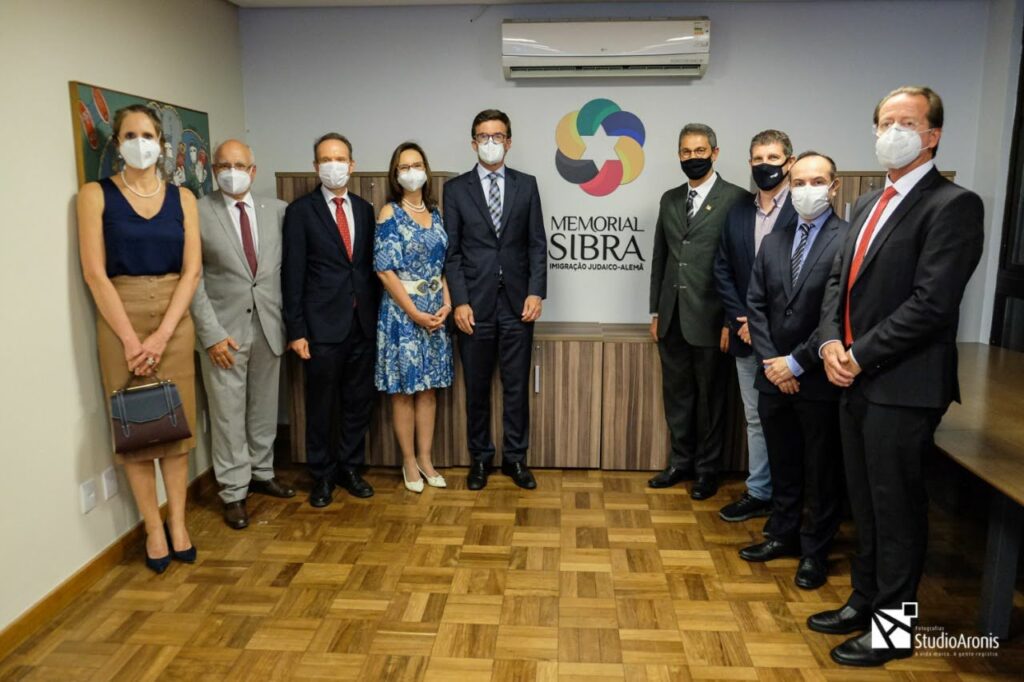 We traced the stories of the founders of SIBRA and their descendants, through documents, photographs, objects and video testimonies. We created within the synagogue a space to attract our own members, educators, students, researchers and the general public, making our educational space an open place for everyone.
We looked for partners, and after a lot of work and eight years in the development and improvement of the project, we found the support of the General Consulate of Germany in Porto Alegre, the Embassy of Germany in Brazil and the Ministry of Foreign Affairs of Germany; then, companies and later, associates who understood the relevance of the project were added.
We set up a work team, with professionals and volunteers, and the tasks did not stop even in times of pandemic. The relevance and scope of the project brought, to Porto Alegre, the Ambassador and the Consuls of Germany to the inaugural event.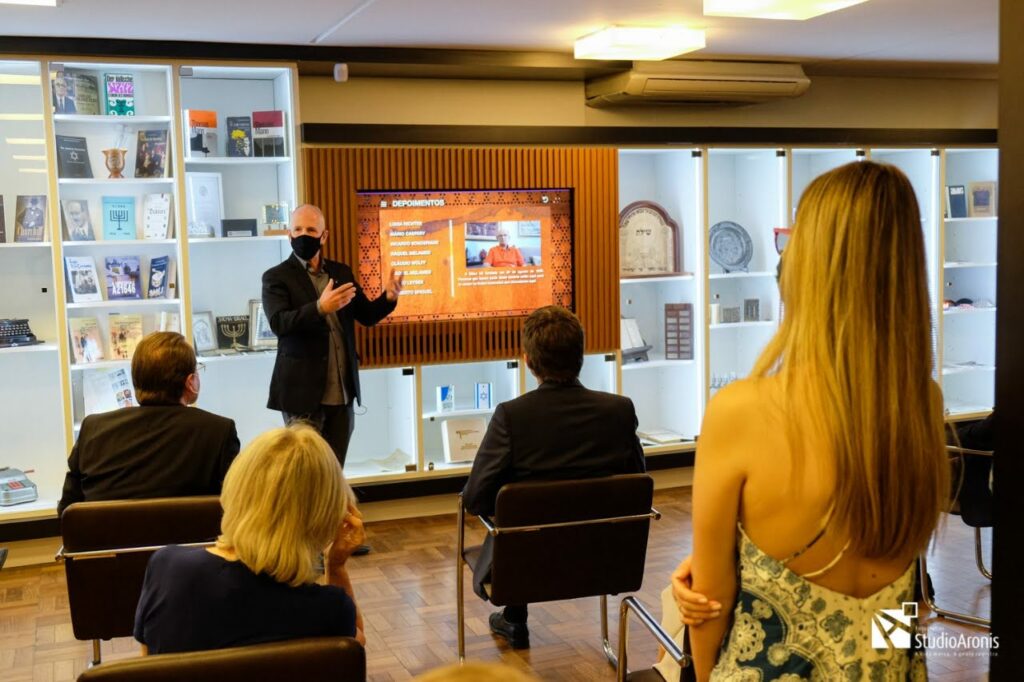 We created a Memorial in the 21st century to tell the story of an institution founded in the 20th century, and with that we had to look for a memory template that meets current demands. Therefore, the centre of the project is occupied by a huge touch screen, where the visitor can look for photographs related to the Jewish Life Cycle of families linked to SIBRA, festivities and events, as well as search for minutes and old documents.
All material has been organised for decades to allow for search and research. It called the attention of the minors to recognize important people in the present of the Jewish community in Porto Alegre. The old photographs stirred the feelings of older associates. We perceive mixed feelings of memories, homesickness and joy.
The Memorial gained its space in the year in which SIBRA celebrates 85 years of existence and is preparing for its centenary. A group of community members will be trained to welcome visitors and tell relevant stories.
Apart from material objects, the heart of the Memorial is in a cloud – for security reasons – and by the time the situation with the pandemic improves, visits to the site will be allowed.
Welcome to the SIBRA Jewish-German Immigration Memorial!
Rabbi Guershon Kwasniewski