Chai: Yoga and Jewish Meditation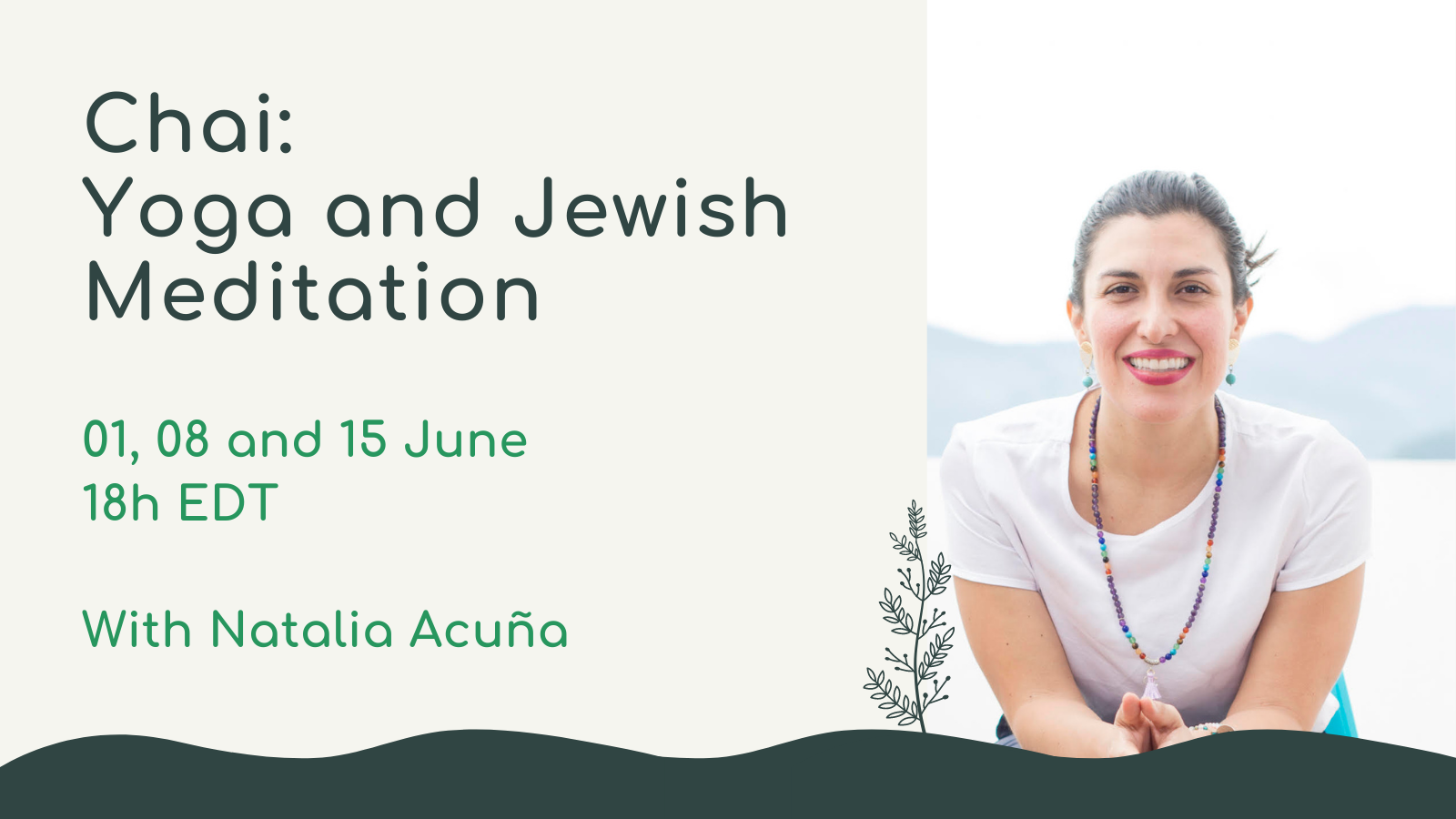 How do the concepts of wellbeing and Jewish spirituality integrate with each other? It seems the vision of the Western man had separated us from a premise that accompanied the sages of tradition, and is a deep connection with corporeality, understanding that we need a sane body to act and generate transformation for this world. As said Maimonides, "Seeing that the maintenance of the body in a healthy and sound condition is a God-chosen way, for, lo, it is impossible that one should understand or know aught of the divine knowledge concerning the Creator when he is sick, it is necessary for man to distance himself from things which destroy the body, and accustom himself in things which are healthful and life-imparting." (Mishneh Torah, chapter 4).
For more than fifteen years, I gave explored technics of conscious movement, respiration and meditation in light of texts from Jewish philosophers and mystics, and thus "Chai" is born, a project seeded in the project incubator of Paideia – The European Institute for Jewish Studies – in 2014. In this occasion, I'm honoured to invite you to the Yoga and Jewish Meditation Workshop for all, with UJR-AmLat's support, in three introductory, theorical-practical sessions created with the purpose of exploring its principles so that, in times as trying as these in which we live in, we may cultivate a sensation of "Shalom" that begins in your own heart.
The month of Iyar converts itself into a special moment to explore tools through which to cultivate your wellbeing and spirituality, to consciously generate the healing process that this month invites us to, remembering that the Hebrew characters from this month's name, אייר, are an anagram from the Torah verse: Ani Yud Yud Rofechah, "I am God, your healer". The message is clear: healing oneself is the way we connect to our greater "integrity", shleimut in Hebrew.
It will be a workshop open to all, there's no need for previous experience, just curiosity and comfortable clothing. If you have any doubts, just write me at nataliaacuna@gmail.com.
Natalia Acuña
—
Registration and payment
Registration will be centralised by UJR, using PayPal. Click the button below to register and pay.